OFAC Issues First Two Enforcement Actions of 2020
OFAC had a big year in 2019 and 2020 looks like a continuation. In the last week, OFAC issued two enforcement actions — Eagle Shipping (here) and Park Strategies (here).
Eagle Shipping
Eagle Shipping, a Marshall Islands company, headquartered in Stamford, Connecticut, agreed to pay OFAC $1.125 million to settle liability for 36 violations of the Burmese Sanctions program. Specifically Eagle Shipping dealt with Myawaddy Trading, which was a Specially Designated National or "SDN," and also provided transport services from Burma to Singapore for the benefit of Myawaddy.
Eagle Shipping is a ship management company that carries out commercial and strategic management of vessels owned bby its parent company, Eagle Bulk Shipping. Eagle is fully-integrated shipowner-operator engaged in global transport of drybulk commodities.
In 2014, Eagle went through bankruptcy under Chapter 11 and emerged with a new ownership, bboard of directors and management. The new Eagle Shipping undertook a review of the past ownership's compliance with U.S. sanctions, and identified violations that occurred between 2011 and 2014.
Specifically, on June 3, 2011, Eagle Shipping's affiliate in Singapore entered into a chartering agreement with a sand buyer in Singapore to carry sea sand from Burma to Singapore. After loading the sand, on June 28, 2011, Eagle Shipping sent a bill of lading and export cargo material. The documentation raised a red flag because it listed Myawaddy, which was on the SDN list, as the shipper.
In response to the specific concern, the Singapore company sent another bill of lading listing an alternate shipper. Eagle Shipping accepted the revised paperwork, except the captain of the ship refused to accept the new paperwork because he suspected the change in the listed shipper was not true and other paperwork still listed Myawaddy as the shipper.
The Singapore shipper, two days later, sent revised shipping documents after changing the shipper's name. The captain forwarded the revised documents to Eagle Shipping staff and warned that the alternative shipper did not sell sea sand in this region.
On the same day, Eagle Shipping received a message from the Singapore company that continued delay would result in negative repercussions with the Burmese government. The captain reported that local officials had taken the crew's passports and refused to clear the vessel for departure.
Eagle Shipping immediately applied for an OFAC license to ship the sea sand. Efore OFAC could respond to the request, on July 2, 2011, Eagle Shipping, citing crew safety concerns, signed the revised documents, obtained the crew's passports and then left Burma and took the cargo to Singapore.
On May 18, 2012, Eagle Shipping filed a new OFAC application for a license to carry more sea sand cargoes involving Myawaddy. On October 11, 2012, OFAC denied the application. While the application was pending, Eagle Shipping resumed shipping sand procured from Myawaddy. When the President of Eagle Shipping received OFAC's denial letter, he failed to forward it to others within Eagle.
In reaching a settlement, OFAC credited Eagle Shipping's new owners and management for its voluntary disclosure, cooperation and significant remediation.
Park Strategies
OFAC settled with Park Strategies, a lobbying firm located in New York, New York for $12,150 for violation of OFAC's Global Terrorism Sanctions. Specifically, Park Strategies provided lobbying services to the Al-Barakaat Group of Companies Somalia Limited, which was a Specially Designated Global Terrorist.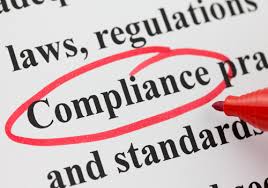 Park Strategies marketed itself as a consulting and government relations firms. Park Strategies was not a law firm when it executed an engagement letter with Al-Barakaat's to provide lobbying services. The terms of the engagement was for $30,000, payable in three separate payments of $10,000.
Park Strategies provision of lobbying services fell outside the General License for legal services. Most sanctions programs have general licenses authorizing certain legal services to persons blocked pursuant to the sanctions. Any services that fall outside the General License requires the party to secure a Specific License.