DOJ and OFAC Settle with UAE Company for $665,112 for Violations of North Korea Sanctions
The Justice Department and OFAC announced a settlement with Essentra FZE Company Limited ("Essentra FZE"), a cigarette filter and tear tape manufacturer, for violation of the North Korea Sanctions Program. The violations were based on payments for goods that were received by a foreign branch of a U.S. bank.
Essentra FZE, a UAE company, manufactures and sells cigarette filters and tear tape for customers in the Middle East, Africa and elsewhere. It is a subsidiary of Essentra plc, a UK pubic company, that manufacturers essential components, cigarette filters and packaging materials, with operations in 33 countries. Prior to March 2019, Essentra FZE was owned by a joint venture between Essentra plc and a foreign-based tobacco company.
DOJ entered into a three-year deferred prosecution agreement in exchange for the payment of a $655,112 payment. OFAC entered into a settlement for $665,112, and stated that Essentra FZE's payment to DOJ would satisfy its obligation to OFAC. Essentra FZE did not voluntarily disclose the conduct.
DOJ stated that the enforcement action was its first against a corporate actor for violation of the North Korea Sanctions Regulations. DOJ's participation in the settlement, and inclusion of the DPA, reflected DOJ's application of its Export Control and Sanctions Enforcement Policy for Business Organizations. Based on this Enforcement Policy, DOJ's participation in sanctions enforcement matters is expected to increase.
The Illegal Transactions
Essentra FZE exported cigarette filters to the Democratic People's Republic of Korea ("DPRK") through a network of front companies in China and other countries and received payments for shipments of these goods in its bank accounts at a foreign branch of a U.S. bank.
The scheme occurred over roughly a one-year period starting in 2018, when a senior manager from Essentra FZE and an employee were introduced to a DPRK national at a business meeting arranged by the regional director of a foreign tobacco company. The DPRK national asked if Essentra FZE could manufacture cigarette filter rods to export to the DPRK.
Subsequently, the Essentra FZE employee exchanged messages with the DPRK national who instructed, "[D]on't mention that customer is in my country… You just mention China or where else. Contract will be signed by other foreign company." The DPRK national asked Essentra FZE to avoid identifying the DPRK several times.
In the Spring of 2018, Essentra FZE received a contract to ship filter rods from the UAE to China. The Essentra FZE senior manager asked "Any news on NK contract… Eagerly awaiting the progress[.]"
Essentra FZE subsequently received an executed copy of the contract which did not mention the DPRK. To disguise the transactions, the counterparties identified were front companies located in third countries. The related transactional documents identified the "ship to" party as an entity located in China. Based on this contract, Essentra FZE received additional purchase orders to ship more filter rods to an entity in China, while knowing that the filter rods were destined for the DPRK.
Essentra manufactured and exported the cigarette filters to the DPRK. These shipments resulted in three wire transfers, one in U.S. dollars transited the United States and two in another currency that were deposited into Essentra FZE's accounts at the foreign branch of a U.S. bank between September and December 2018. The total value of the three transactions was $333,272.
OFAC Penalty Calculation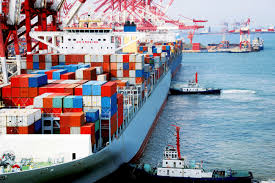 OFAC outlined its penalty calculation – the maximum civil penalty was $923,766. Essentra FZE did not voluntarily disclose the conduct. OFAC determined that the violations constituted an egregious case. The base civil penalty was $923,766.
OFAC agreed to a discount to $665,112 based on the following aggravating and mitigating factors:
Aggravating Factors
Essentra FZE willfully violated the North Korea Sanctions Regulations ("NKSR");
The Essentra FZE senior manager and employee had actual knowledge that the conduct involved the sale of cigarette filters to the DPRK.
Essentra FZE's conduct significantly harmed foreign policy objectives.
Essentra FZE is part of a sophisticated commercial group operating in international filters markets around the world.
Mitigating Factors:
Essentra FZE has not received a prior penalty notice or finding of violation in the preceding five years.
Essentra FZE cooperated substantially with OFAC's investigation.
OFAC noted that the settlement prohibited processing financial transactions even though no U.S. persons were involved in the underlying commercial activity – shipment of goods to or from a third country to an OFAC-sanctioned country.