Former Schlumberger Company Settles OFAC Case for $160k for Violation of Sudan Sanctions (Part II of II)
In the second OFAC enforcement action released on the same day, September 27, 2021, Schlumberger Rod Lift, Inc. ("SRL") (now d/b/a Lufkin Rod Lift, Inc.), and formerly a subsidiary of Schlumberger Lift Solutions LLC ("SLS"), a U.S. subsidiary of Schlumberger Curaçao, Netherlands, agreed to pay $160,000 to settle an OFAC violation of the Sudan Sanctions Program (since repealed in October 2017) stemming from one shipment of goods from a Schlumberger subsidiary in Canada to a Schlumberger joint venture in China, for ultimate delivery to Sudan. Schlumberger did not voluntarily disclose the conduct to OFAC.
In August 2014, SLS acquired the assets of another Texas-based company and hired a number of employees of the acquired company. Between December 2015 and April 2016, three of these employees, who were U.S. persons, facilitated the sale and shipment of oil-field equipment from a Schlumberger Canadian subsidiary to a Chinese joint venture, in which Schlumberger held a 50% interest, for ultimate delivery to Sudan.
The U.S. employees knew the goods were intended for Sudan and specifically knew that U.S. sanctions at that time prohibited the sale of goods and provision of services to Sudan. The managers were SRL's Vice President and Operations Manager.
The course of conduct began in December 2015, when the Schlumberger joint venture in China sent an email to U.S. employees requesting a price quote for oil-field equipment for a customer in Sudan. SRL employees managed the customer requirements and arranged the shipment of the equipment to China.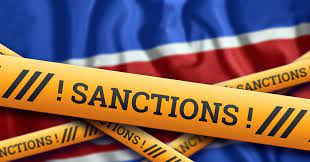 Over the months needed to arrange the shipment, Schlumberger sent sanctions compliance reminders to the U.S. employees reminding them that Sudan was a sanctioned country. In addition, each Schlumberger employee attended a 6-hour training on trade compliance that specifically mentioned the broad scope of the prohibitions on U.S. persons who may be involved in otherwise prohibited transactions with sanctioned countries and individuals. The training program also presented a case study of a past violation regarding Sudan and facilitation by a U.S. person.
Schlumberger is no stranger to OFAC sanctions enforcement and compliance awareness. In March 2015, the U.S.-person Vice President received a describing the company's entry into a plea agreement with the U.S. Department of Justice for Schlumberger's violations of Sudan and Iran sanctions. This notification detailed the plea agreement, stressed the need for ongoing and future compliance with sanctions regulations, and highlighted that Schlumberger had exited the Sudan market. Despite receiving all of this information, in April 2016, the Vice President authorized and approved SRL's delivery of equipment to the China joint venture, for ultimate delivery to Sudan.
OFAC cited the following aggravating factors: (i) SRL employees were specifically informed that Sudan was subject to comprehensive U.S. sanctions, and they subsequently received emails and training to reinforce the Sudan prohibition; (ii) SRL employees knew or had reason to know that the goods would be exported to Sudan; (iii) the conduct occurred shortly after Schlumberger entered a guilty plea for sanctions violations including illegal transactions with Sudan;
OFAC cited the following mitigating factors: (i) Schlumberger cooperated fully with OFAC's investigation, including by submitting thorough documentation, providing timely responses to OFAC's requests, and entering into a tolling agreement; and (ii) Schlumberger engaged in remedial efforts that included the removal of personnel involved in the conduct and SRL (now Lufkin Rod Lift, Inc.) is in the process of implementing enhancements to the company's compliance program. OFAC noted that this enforcement action underscores the importance of implementing effective compliance programs for multinational corporations operating across multiple global subsidiaries and employing diverse workforces. In addition, OFAC noted that global companies should ensure appropriate compliance controls are implemented for integrating acquired companies. As part of this effort, OFAC noted that companies should take steps to ensure that all relevant personnel receive — and understand — existing sanctions prohibitions and the company's compliance program. In this respect, OFAC noted the importance of ongoing training and subsequent audits and testing to ensure that compliance procedures are followed.